Rane presents The 2018 DMC World DJ Championships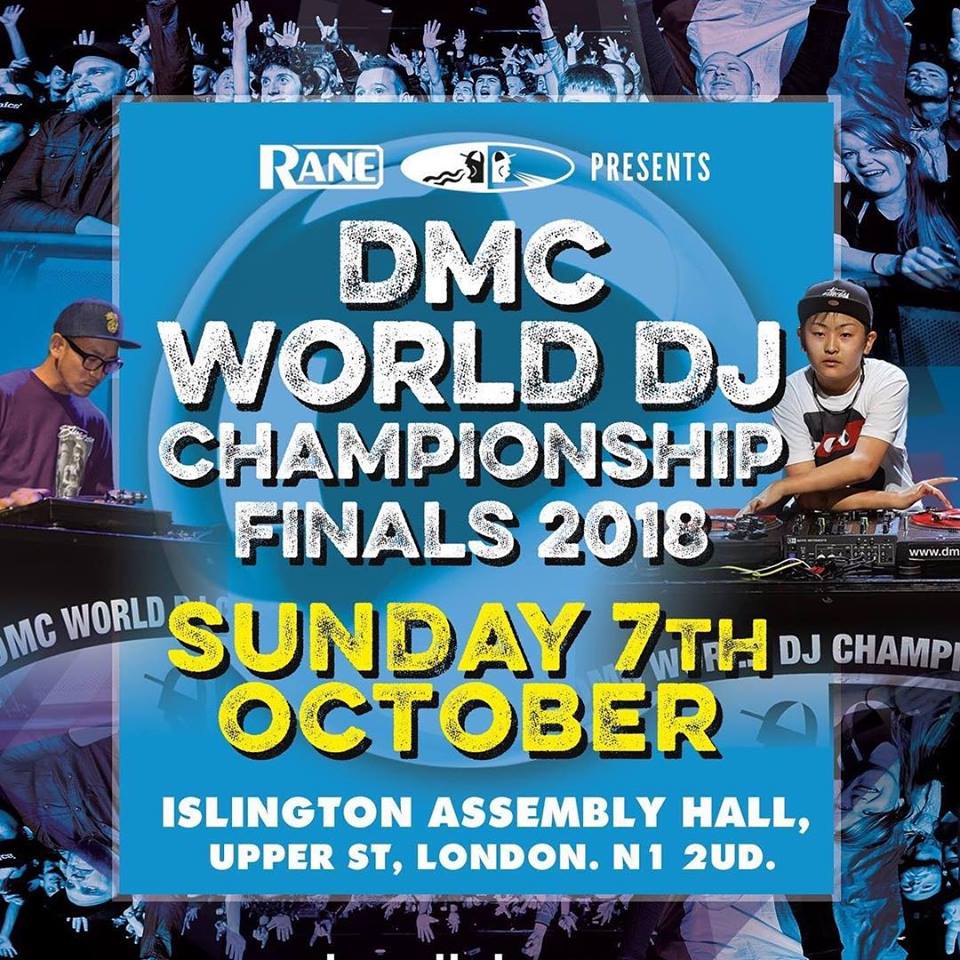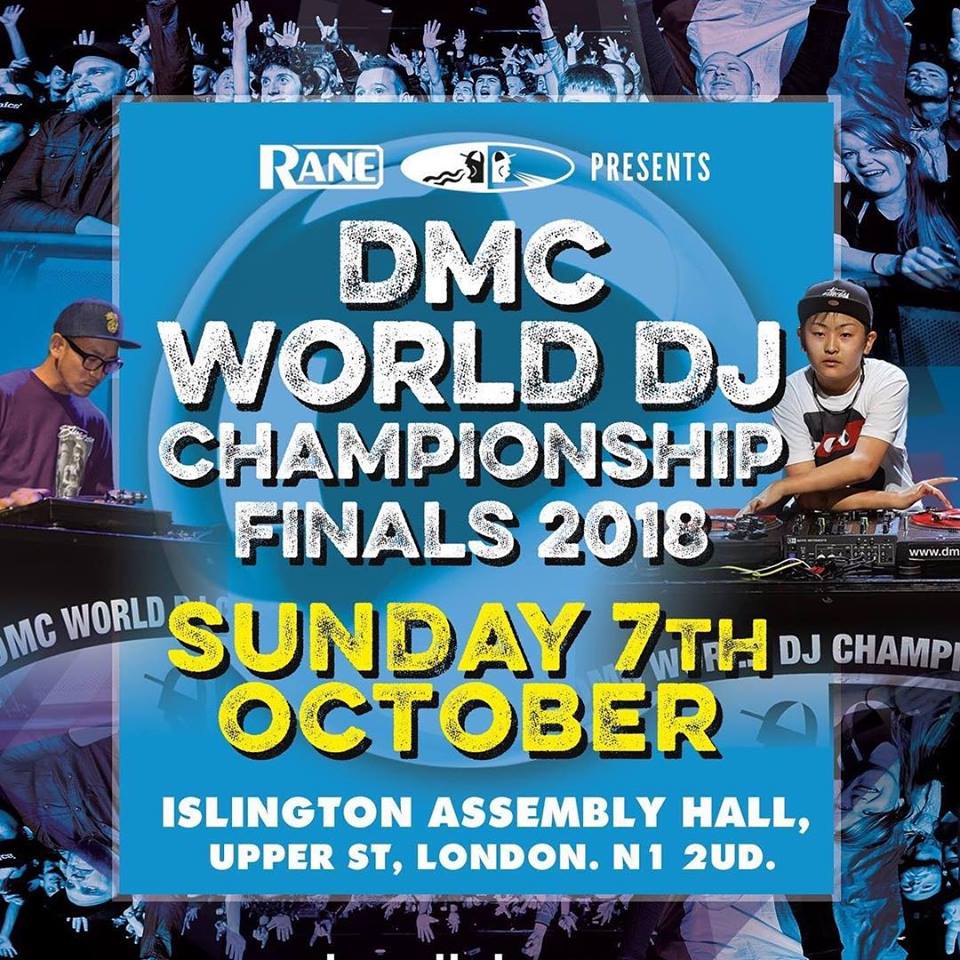 Rane presents The 2018 DMC World DJ Championships
Sunday 7th October
3pm – 11pm
New Location
Islington Assembly Hall
Upper Street
London N1 2UD
http://islingtonassemblyhall.co.uk
DMC DJ Battles are the most legendary, longest running and prestigious DJ battles in the World. From the DMC stage, legends are made.
Performances from:
Chris Karns (2011 DMC World Champion)
DJ Prime Cuts (4 x World Champion / Scratch Perverts)
Mr Switch (4 x DMC World Champion) + JFB (DMC UK Champion)
PLUS
All DJ Workshop with Fong Fong + Mr Switch
+
Portablist DMC
A competition for the attendees of the event!
Your chance to win a signed Numark PT01 Turntable! Competition throughout the day and the Final to take place on the main stage in the evening!
Rane DJ & Numark Experience Zone
Product demonstrations and your chance to have hands on interaction with all the NEW Rane and Numark equipment!
Tickets £15
www.dmcworld.com/store
www.ticketmaster.co.uk
www.ticketweb.co.uk
www.dmcdjchamps.com
www.dmcworld.com
https://dj.rane.com/
Prime Cuts:
Instagram: @djprime_cuts
Facebook: /djprimecuts1